May
15
Sat
Race #5 – Sawmill Challenge

@ Sawmill Trailhead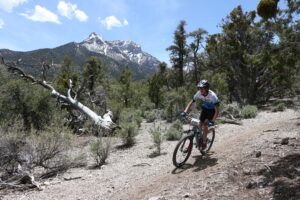 The Sawmill Challenge weaves through
pinyons and junipers and plenty of wildflowers
at an elevation of 7,591 feet. This course will
put your fitness level to the test.
Both Middle and High school student-athletes
will be challenged on the same 2.1 mile course
with approximately 319' of climbing per lap.
May
22
Sat
Coaches Wilderness First Aid and CPR Class

@ Sunridge Golf and Recreation
May 22 @ 9:00 am – May 23 @ 5:00 pm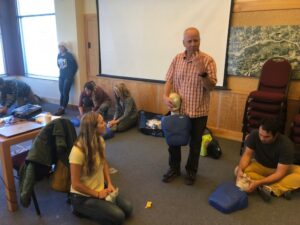 The Nevada League has scheduled a Wilderness First Aid/CPR course May 22 & 23 at Sunridge Golf and Recreation, 1000 Long Drive, Carson City, NV 89705. http://www.playsunridge.com/ Courses will be presented by Scott Zettelmeyer; a paramedic with REMSA and Washoe County Search and Rescue. This is a 2-day course (16hrs) and is highly recommended for Coaches and Ride Leaders and is a prerequisite for NICA Level 3. The course covers treating backcountry type injuries and illnesses and includes 2 year certifications in WFA and CPR. Course runs 9am to 5pm each day. Participants should dress comfortable and bring lunch. Cost is $150. PAYMENT MUST BE MADE WITH SCOTT at the Course. $150 Cash or CHECK. We must have at least 10 coaches attending to run the course and a max of 16.
The Course all times be either 1) 6 feet social distancing or 2) required wear a face covering.
Bring water, lunch and snacks. Course will be indoor classroom setting and outdoor, dress appropriately.
Click HERE to Register on Eventbrite.